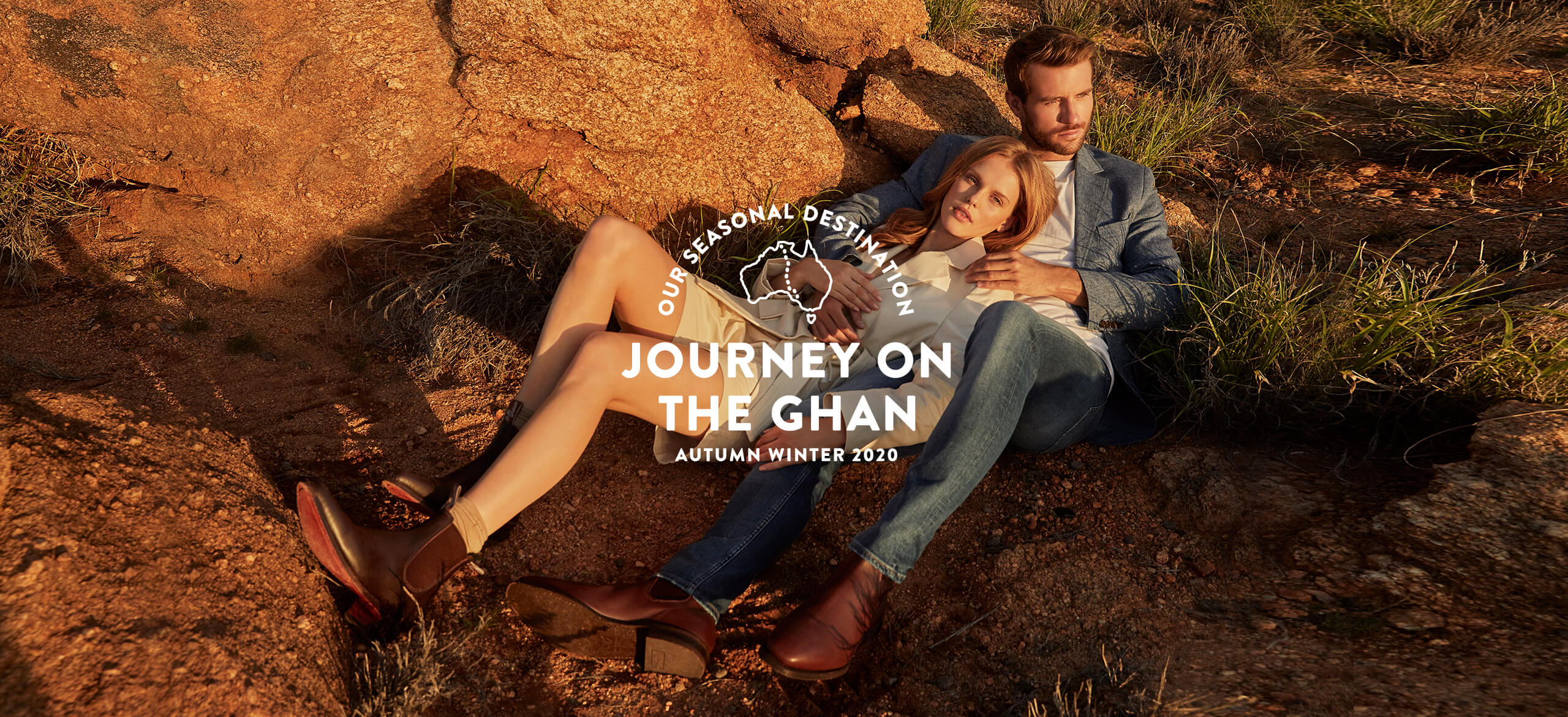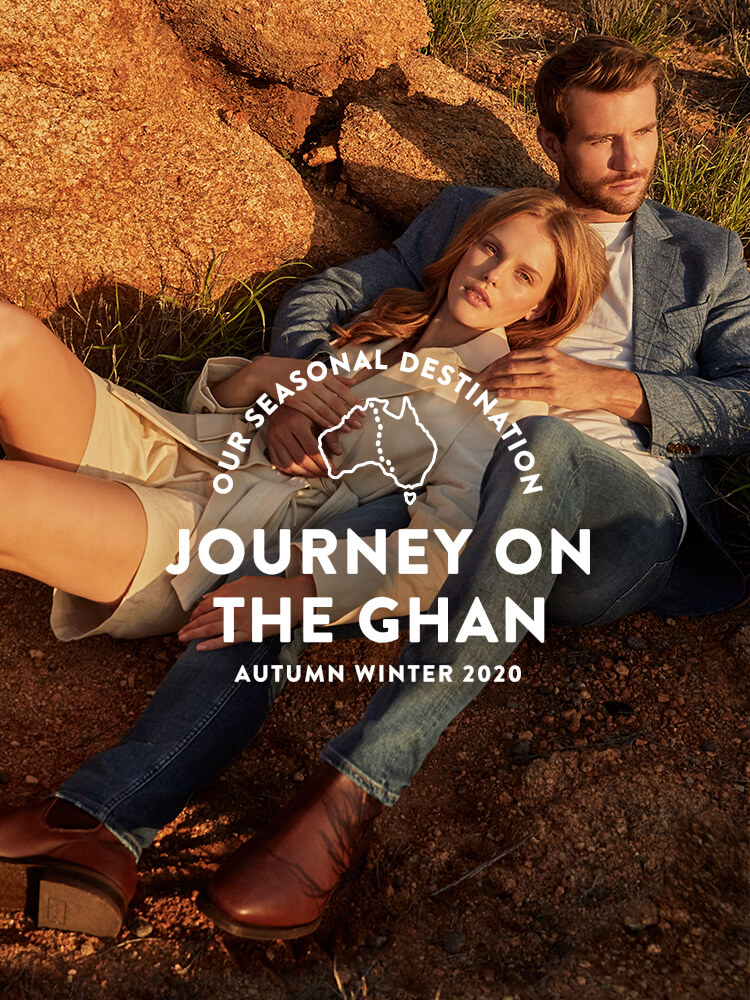 R.M.WILLIAMS NEW Autumn Winter 2020 COLLECTION

Welcome to 'The Journey on The Ghan' paying tribute to the beauty of the landscape of Australia and the sense of adventure ingrained within the R.M.Williams spirit.
Grounded in the stockyards of Australia and born of an honest work ethic and heritage, the collection is 'designed with purpose', and unites with 'The Ghan', another Australian icon closely linked to the journeyman spirit of R.M.Williams and to the birthplace of the brand in Adelaide. Focused on the reinvention of classic styles, the latest collection of boots, bags, sneakers and ready-to-wear is showcased against a backdrop of train travel crossing Australia's centre, with rugged and elegant pieces ready to take the modern adventurer from scenic gorges to luxury onboard dining, addressing needs posed by all types of moments on the journey.
Our seasonal range of footwear extends wearing occasions, and is created for all life's adventures. From the Comfort Craftsman – handcrafted in Adelaide – and a range of lace-up boots and shoes, to urban sneaker styles, the leather types and colours are inspired by the distinct colours of the outback, including burnt ochre, slate and mustard. And through the clothing range, eucalypt, blush and marine provide highlights that also elicit the essence of the journey.
From the locations of Katherine Gorge, Simpsons Gap and Manguri, we hope to entice you to take up your own life's adventures with our seasonal range and travel on The Ghan. Welcome to our seasonal destination.
MEN'S Autumn Winter 2020 FOOTWEAR AND APPAREL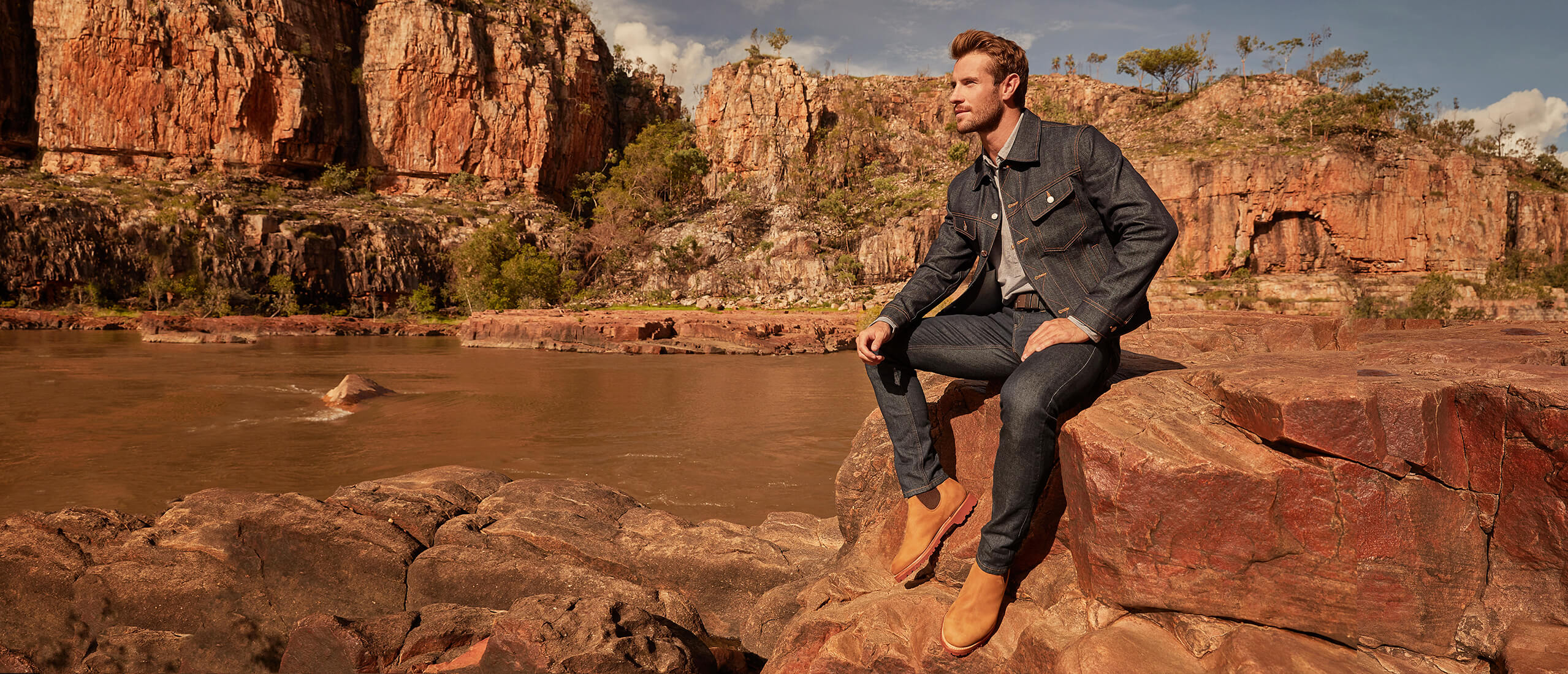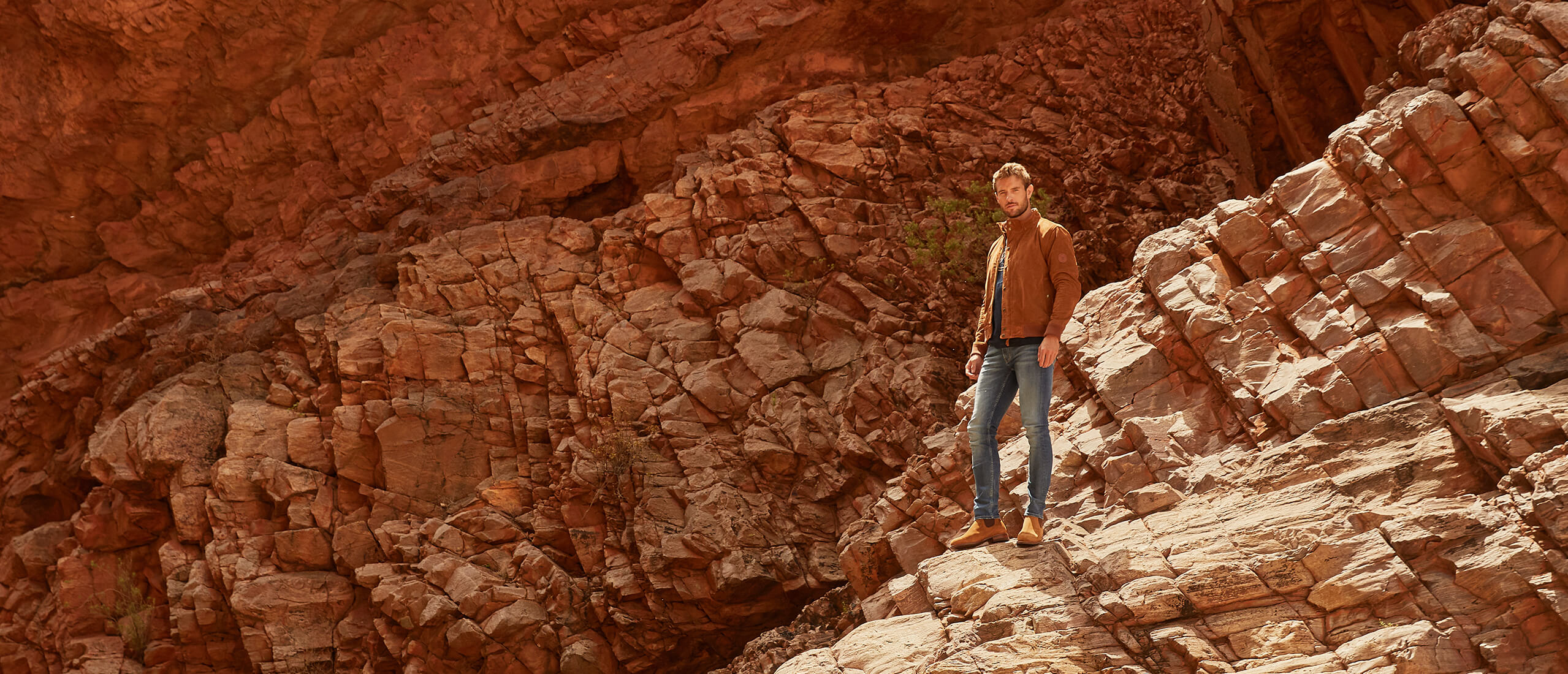 WOMEN'S Autumn Winter 2020 FOOTWEAR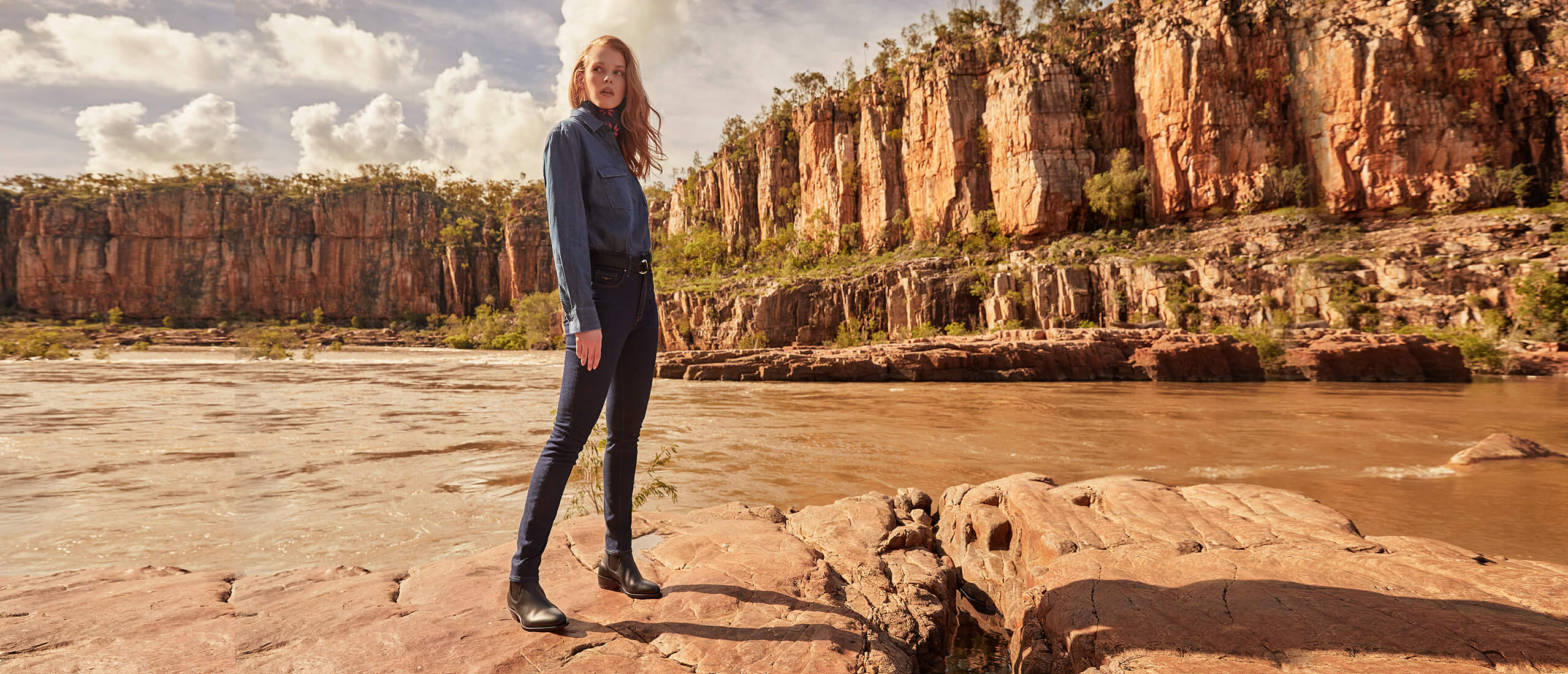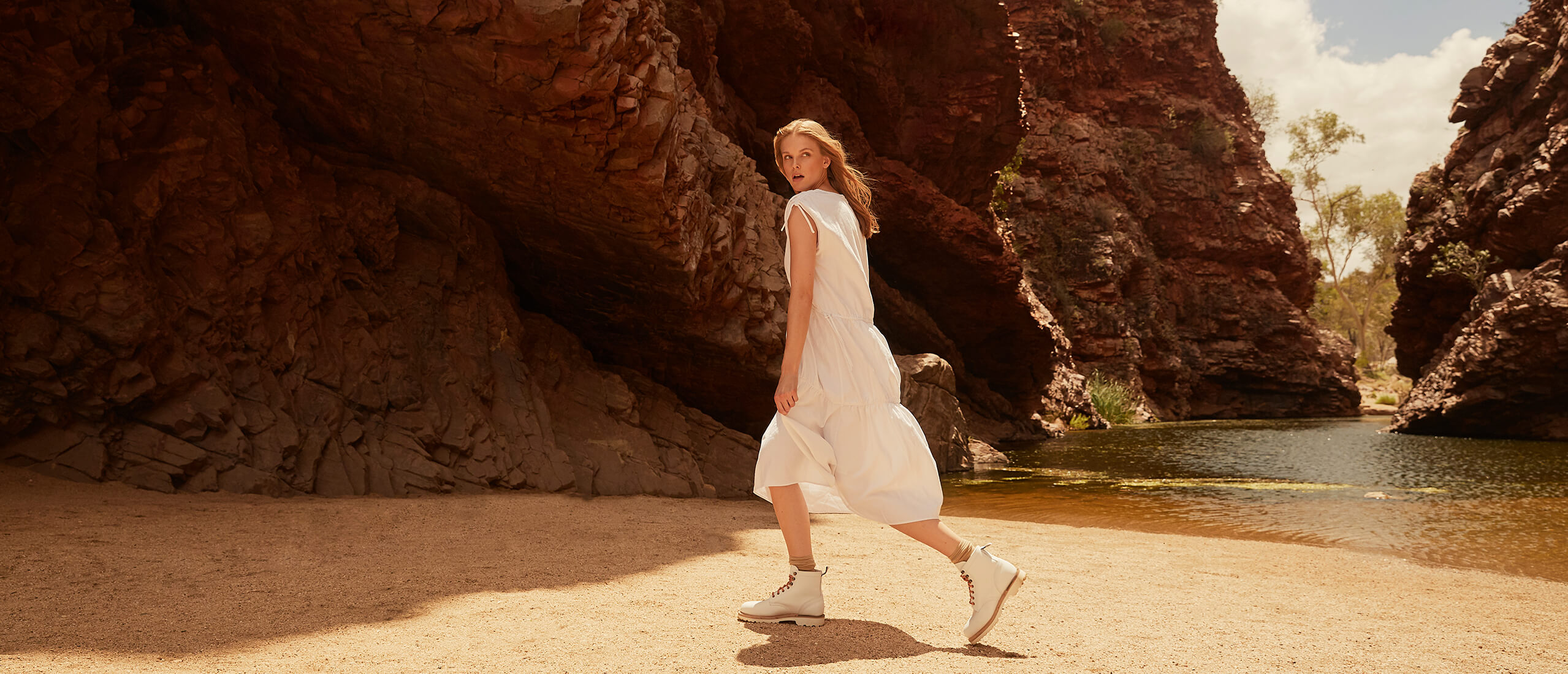 The campaign was photographed in early 2020 ahead of the unprecedented events of this year. 'Journey On The Ghan' pays tribute to the beauty of the landscapes of Australia and the sense of adventure ingrained within the R.M.Williams spirit. The merging of these two Australian heritage brands is one close to the passions of R.M.Williams. It is an adventure from country to city – and on one of the world's greatest journeys, beginning or ending in Adelaide, the home of our brand. A legendary and unforgettable Australian adventure, it highlights the outback spirit, going coast to coast through the continent's rugged centre, at a time when we all seek to once again travel to unique places around the world and support local communities.