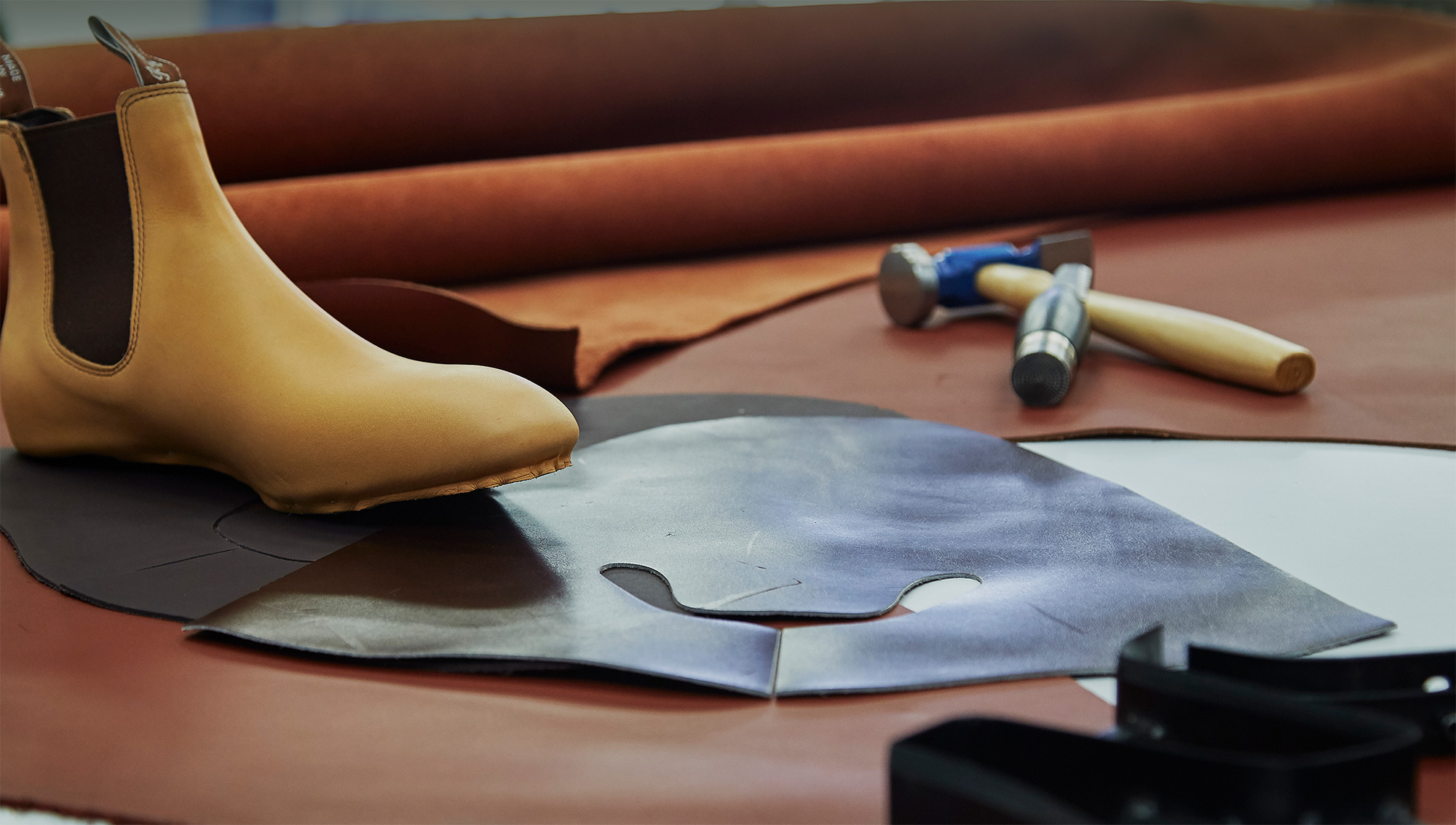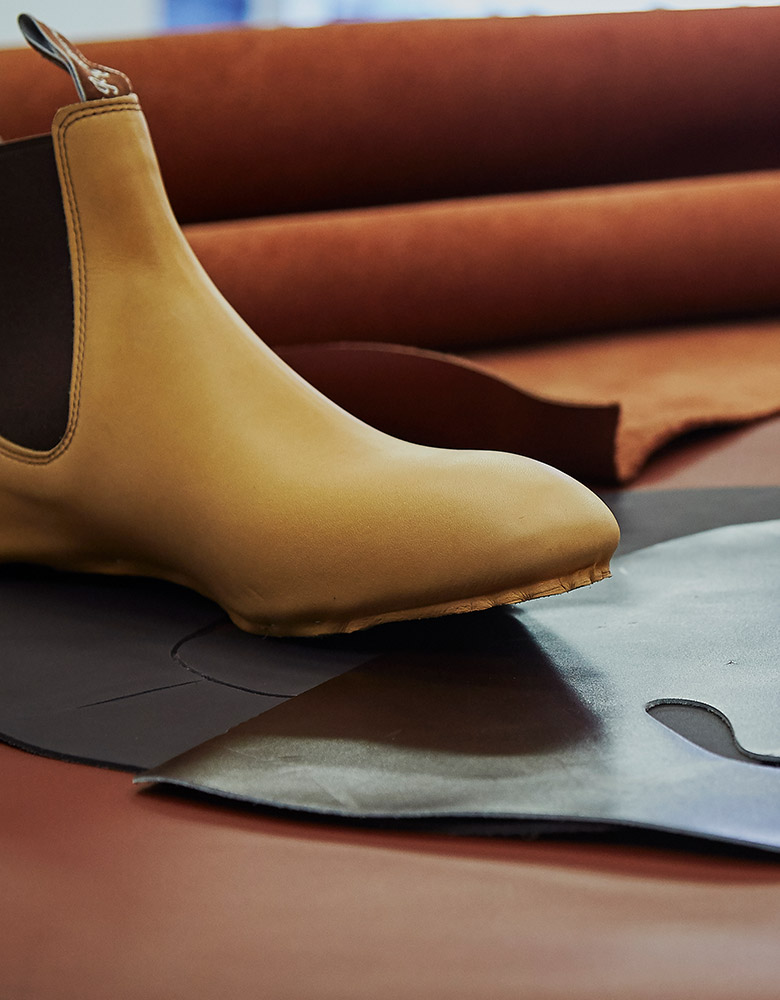 create your own boots. it's easy.
we'll step you through the process
because we make every pair of boots by hand,
we can work with you to build your own from beginning to end.
Just like presidents and fashion designers before you, you can customise every aspect from leather types and colours to heel styles, stitch patterns and more, in over 4,000,000 variations to suit your personality.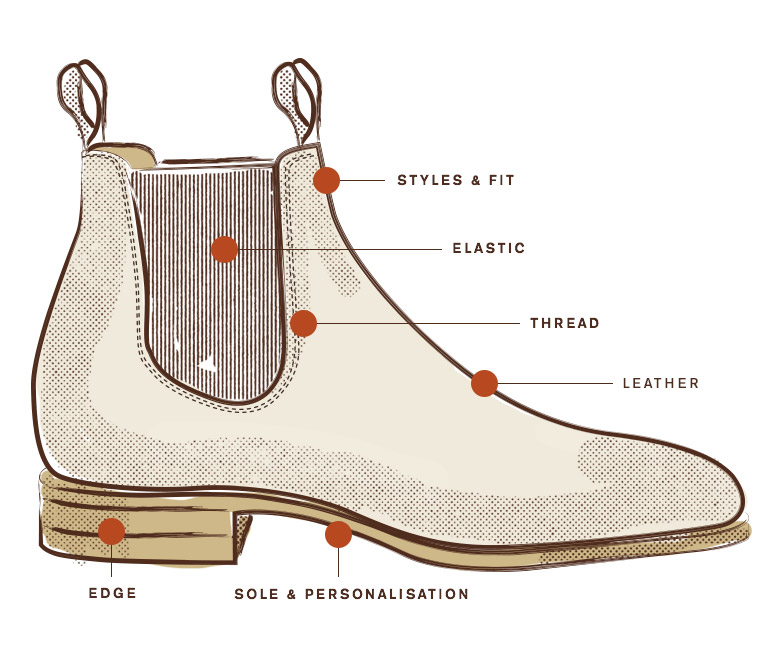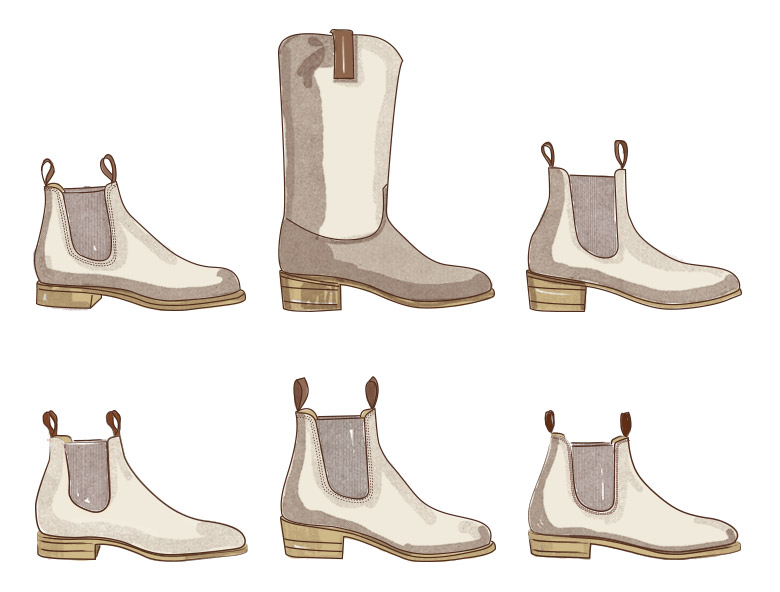 choose your style
Toe shape, heel height and width are combinations to be considered.
We try to cover as many styles and variations as possible in our range. But we know there will still be times when people might say "I'd like that heel with that toe", or "couldn't I have this style in that leather?" And when those occasions arise, we'll be happy to tailor make your pair of boots. One off boots. So comfortable, so unique that you'll rarely want to take either one of them off.


one boot, one piece of leather
But which one?
At R.M.Williams we select only the best leathers for our boots. If the quality required is not available, we will not make the boots until it is. You can choose from a range of leathers, each offering their own unique look, duarability and comfort. From the traditional yearling and kangaroo to exotics like crocodile and ostrich.


Our iconic elastic sides
elastic side panel makes for a close fitting boot
Not only are the elastic sides functional they are also beautiful. The elastic sides are designed to hold the ankle securely ensuring stability and comfort whilst allowing the flexibility for getting your foot in and out. Function meets design when you choose from the seven colours available.


choose your thread
The thread outlines the beauty of the stylish boot shape
Tough nylon thread ensures your boots are strong and secure and allows for easy repair. Choose between 1, 2 or 3 rows of thread and nine colours to personalise your boots. The rows of stitching enhance the shape of our iconic elastic sides and stylish one-piece of leather shape. You choose.


what's your edge?
stand out or stay classic
Choose a contrasting colour to the leather to make a statement, or pick a matching colour for a more subtle look. Black, brown or natural finishes your boot in style.

giving your boots sole
choose a sole and personalise it
Choose the classic dress boot sole, made from tanned cow leather with natural layers on the side, delivering a smart, hard wearing sole and you can personalise it with a message. Happy Birthday, Congratulations or an anniversary message are some of the ways to celebrate in style with a pair of R.M.Williams custom boots.